Take a Virtual Tour of the Showroom
Office Hours:
Mon - Fri: 8:00am to 4:30pm
Saturday & Sunday – Closed
Licensing:
ABN: 68 054 148 560
Licence: 202134C
Trusted Quality Glass Solutions For Over 52 Years
We proudly uphold the quality service and values of a family company while catering to the entire Sydney metro market. We provide large scale commercial ventures with the highest quality products and services while still catering to the walk-in-off-the-street cut-to-size purchase.
Rob and the team knew exactly what to do, their prices were very competitive and nothing was an issue for them.
Unsurpassed Quality Craftsmanship
Our whole business has been built on a foundation of excellence and quality in our designs, materials and workmanship.
We stand behind every aspect of our service and back this up with a written guarantee on all work, glass, fixtures and fittings.
When you use Palmers Glass, you are guaranteed a solution of rare quality, affording you the best possible value for money based on your needs, requirements and budget.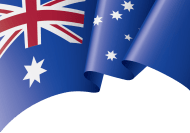 Proudly Australian Owned & Operated

By choosing Palmers Glass you're supporting local jobs & your community. There's never been a better time to champion our Australian business and support our economy.

Palmers Glass Founder
Get a Quick Free Quote
Call us on 02 9808 1344
Sydney's leading glass experts
Call us on 9808 1344 for fast friendly service!